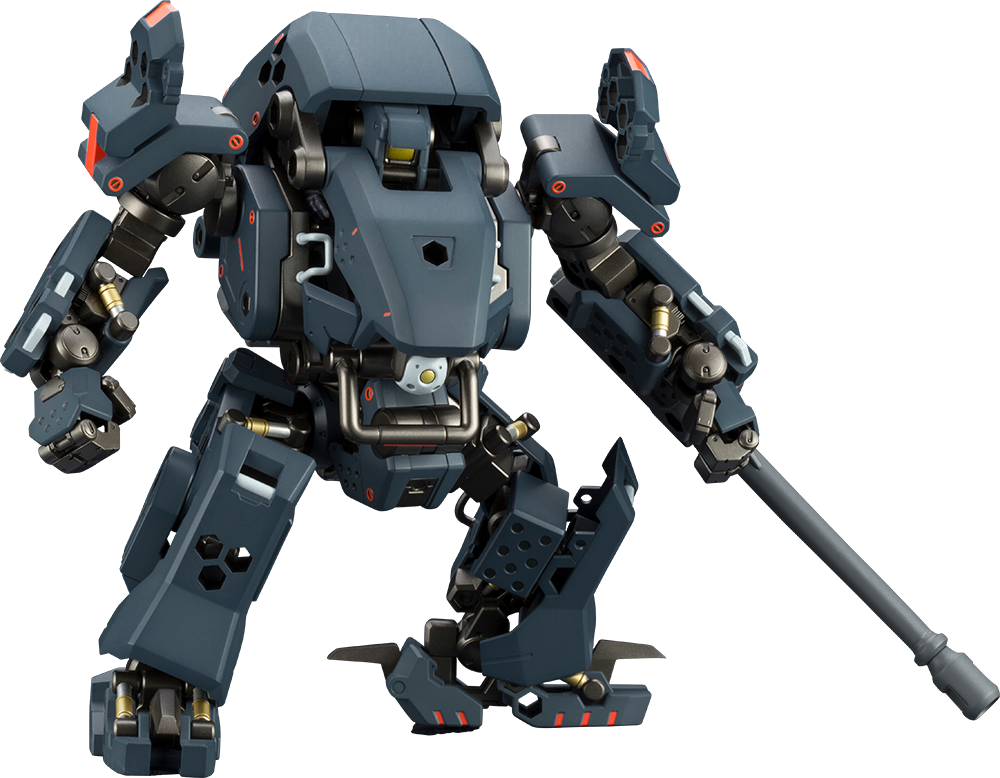 Bulkarm α (alpha)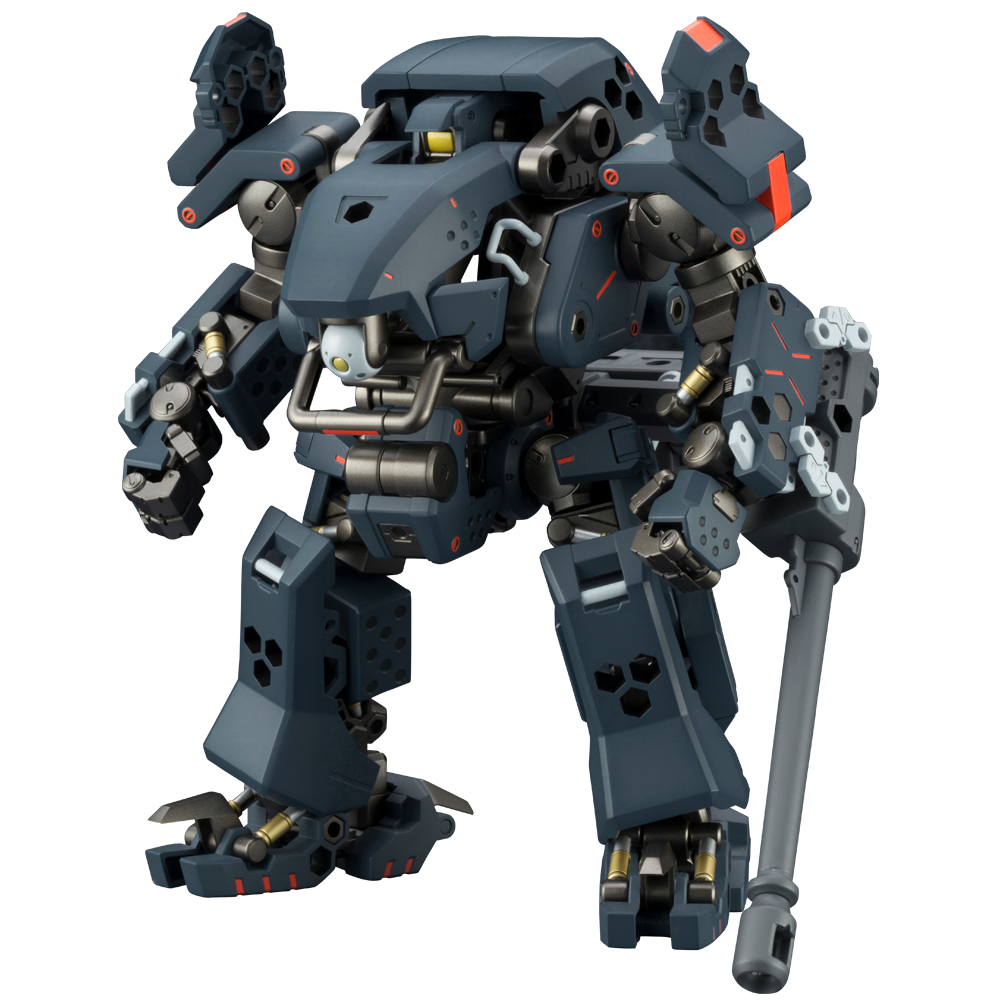 SPEC
First Released

Apr, 2018

Scale

1/24

Size

Approx. 165 mm

Price

6,380yen (Including tax)

Number of Parts

201~400

Materials

PS, ABS

Sculptor/Designer

Shigeo Mouri
Description
Combat preparation complete. Start your engines.
Profile
This humanoid bipedal Hexa Gear was mainstream in the days before the debut of Zoatex. Variations of the Bulkarm series are seen throughout the world, and the series has one of the longest histories of use. Due to the model's armored exterior, fists, and the tank gun installed directly onto the arm, it is believed that Bulkarm α was developed to serve as a main battle tank. The original Bulkarm was developed with the specifications of heavy industrial machinery, but the "alpha" version was adjusted for use in battle, giving the machine its name.
Weapons
Model Specifications
Bulkarm α is the first model in the Hexa Gear series with a closed cockpit. The heavily armored outer shell of the cockpit can be opened, and the detailed control panel can be moved, allowing users to place a separately sold Governor model inside the Hexa Gear.
The main cannon equipped to the left arm can be suspended from the docking hanger on the back of the model when not in use. The inside of the weapon's removable magazine is highly detailed with individual ammunition.
The model comes with two head units, allowing for the user to create their own original variation.
The hand parts can be opened and equipped with weapon grips that allow the model to hold separately sold weapons.
The model uses the Hexa G-R.A.M system, allowing you to create a variety of customizations using parts from other Hexa Gear kits.
Included Items
Head units A (x1)
Head unit B (x1)
Weapon grips (x2)
Archive Card (x1)
KOTOBUKIYA OFFICIAL RETAILER
Please contact each store regarding availability of Kotobukiya products.
Please note that not all Kotobukiya products are available in the stores listed on this page.