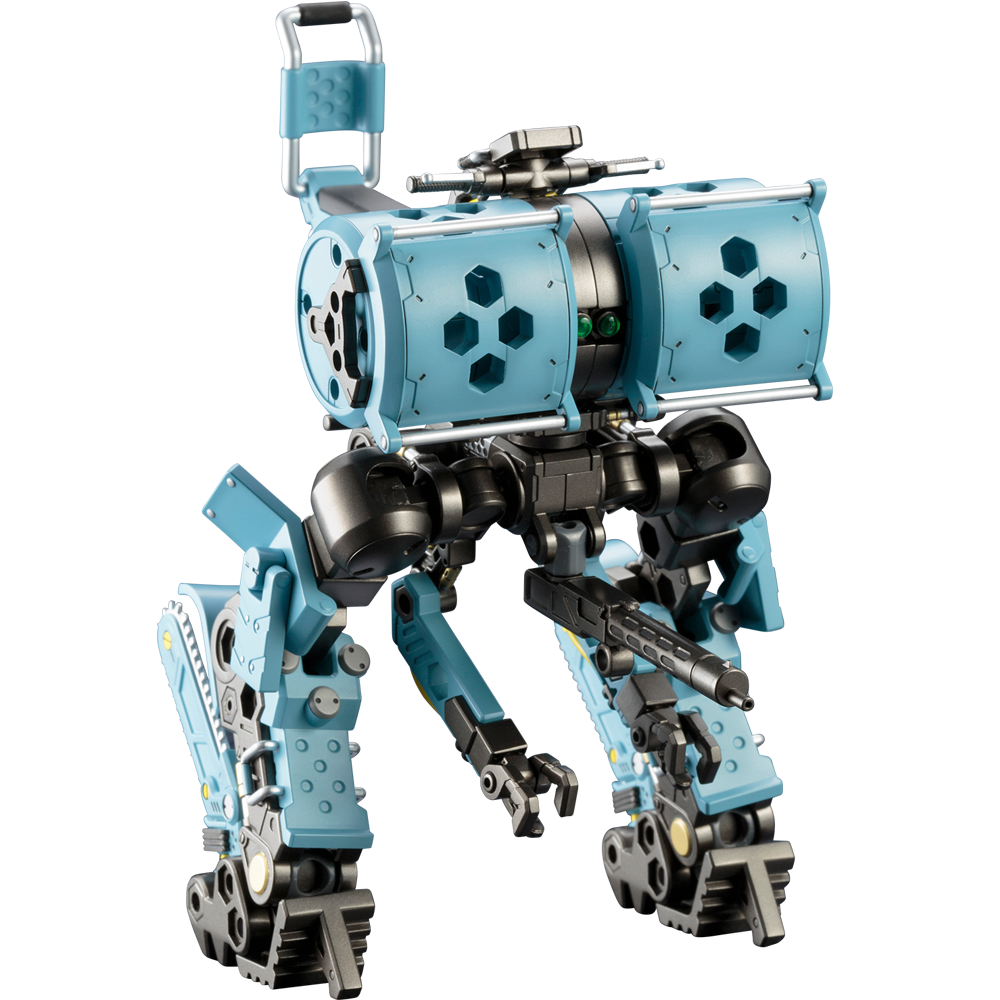 Scarecrow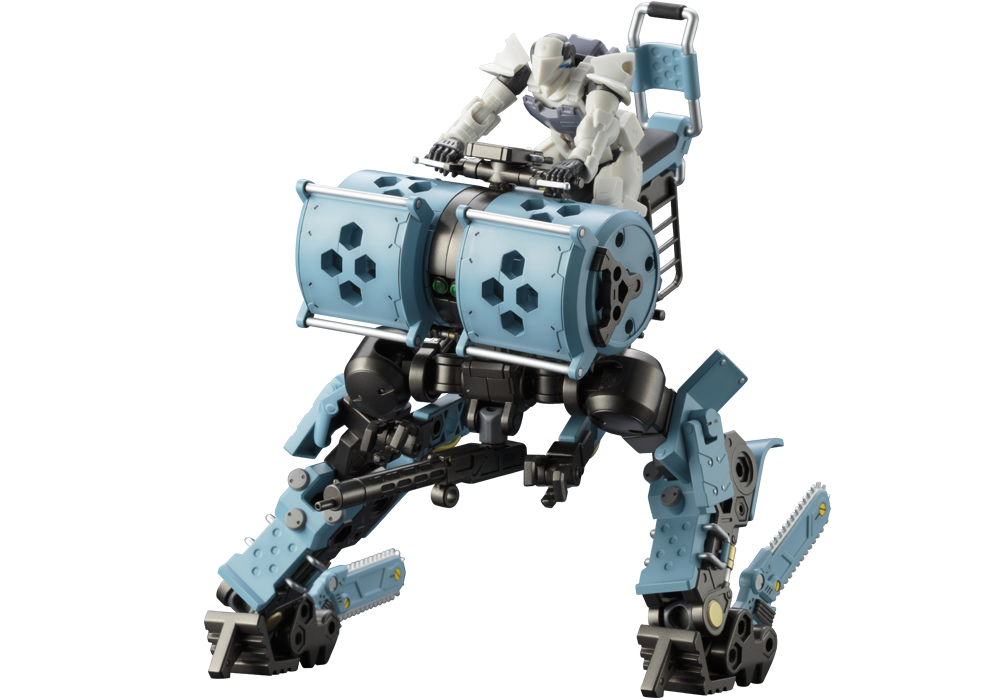 SPEC
First Released

Jun, 2018

Scale

1/24

Size

Approx. 240 mm

Price

3,850yen (Including tax)

Number of Parts

201~400

Materials

PS, PE, ABS

Sculptor/Designer

Shigeo Mouri
Description
Combat preparation complete. Start your engines.
Profile
Scarecrow is one of the second generation Hexa Gear, which are distant predecessors to the third generation Hexa Gear. Hexa Gear technology's origins as multi-use heavy machinery is evident in Scarecrow's simplistic design. The model's low production costs popularized it throughout the world as a semi-autonomous mobile weapon. Currently, Scarecrow is commonly used in companies affiliated with the Liberty Alliance. Compared to the third generation Hexa Gear, Scarecrow is not as strong in individual combat, and there are few governors that use it on the front lines in battle, but there are many cases where it is used as a support for other Hexa Gear. The two cylindrical units on either side of Scarecrow contain storage units for HEXA G-R.A.Ms, and can be removed and attached to other Hexa Gear to restore their energy levels.
Weapons
Ground Chainsaw
Machine Gun
HEXA G-R.A.M Storage
Model Specifications
The machine gun can be modified and used as a Hexa Gear Weapon for other models such as BULKARM α (sold separately).
The HEXA G-R.A.M Storage Units can also be removed and equipped with a small handle to use with Governor models.
The leg parts can be removed and used with other HEXA GEAR models.
The Ground Chainsaws attached to Scarecrow's feet can be removed and equipped with an attachment for Governors to hold as a weapon.
The control device is a special version that is also compatible with Frame Arms Girls models.
The HEXA G-R.A.M storage units can be attached to other Hexa Gear for use as drop tanks.
Included Parts
Ground Chainsaw Grip A (x1 set)
Ground Chainsaw Grip B (x1 set)
Machine gun stock (x1)
Small machine gun grip (x1)
Control Device (large) (x1)
KOTOBUKIYA OFFICIAL RETAILER
Please contact each store regarding availability of Kotobukiya products.
Please note that not all Kotobukiya products are available in the stores listed on this page.