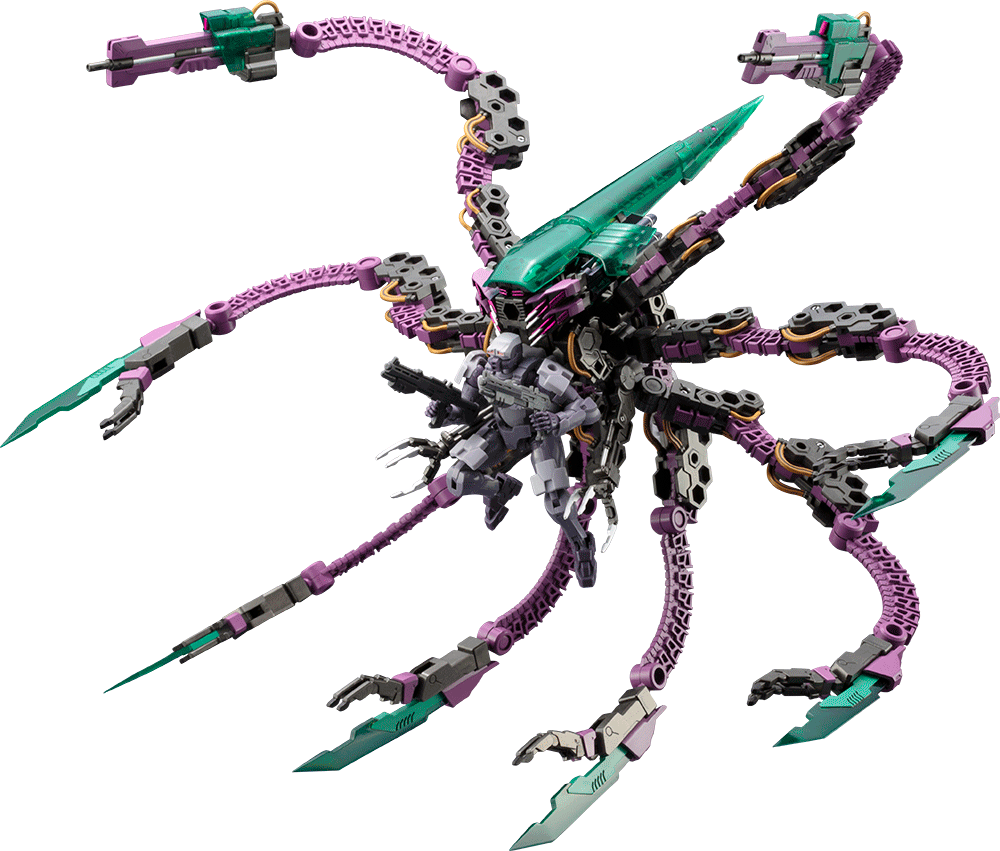 Hidestorm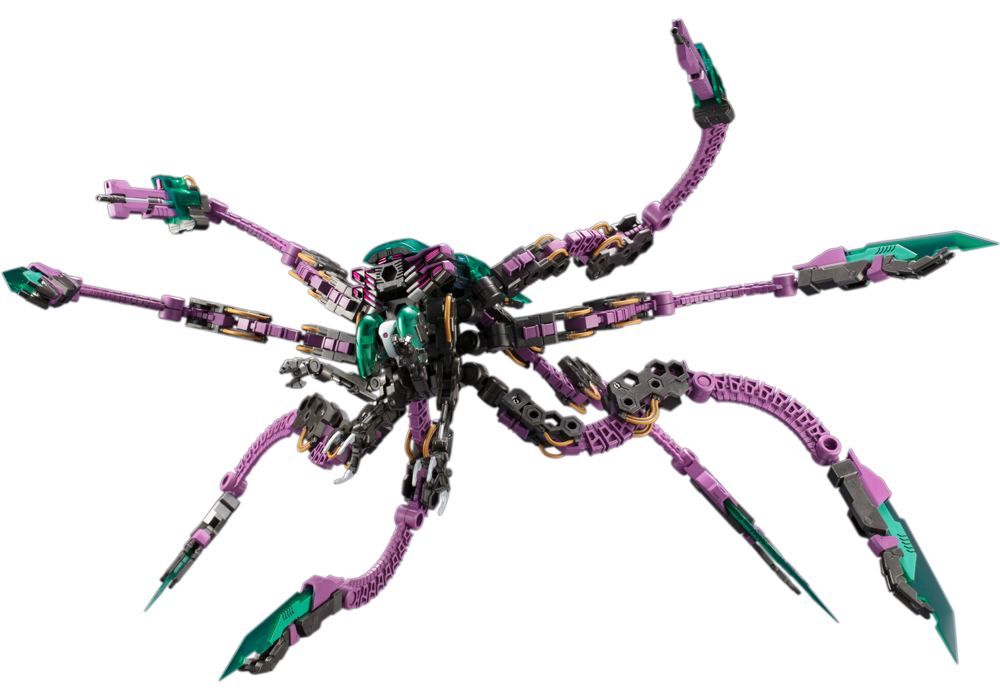 SPEC
First Released

Jan, 2018

Scale

1/24

Size

Approx. 200 mm

Price

6,380yen (Including tax)

Number of Parts

201~400

Materials

PS, ABS

Sculptor/Designer

Yuuichi Kuwamura
Description
Combat preparation complete. Start your engines.
Profile
One day, several of the coastal industrial zones controlled by the Liberty Alliance were suddenly attacked by swarms of unidentified Hexa Gear. The mysterious Hexa Gear surpassed the coastal safety nets undetected, and appeared in the center of the cities, their eight long tentacles writhing as they floated through the air. The Hexa Gear immediately invaded crucial management facilities, destroying the housing for AI Karma and taking control of the cities before vanishing.
Weapons
Tentacle Arms
VIC Blade
Machine Gun
Water Jet Missile
Model Specifications
The model can convert between High-Speed Cruiser Mode and Zoatex Mode.
Each Tentacle Arm has eight points of articulation including the base.
The blade portion of the VIC Blade weapons are made of clear plastic, and the claws are expandable allowing you to create a variety of poses.
The control droid has several points of articulation and can be removed from the Hexa Gear's main body to be used on its own or attached to the back of a Governor model and used as sub-arms.
The included hook parts with 3 mm connectors can be attached to various places on the model and used as a tow line for Governor models.
Included Items
Connector hooks (x4)
Archive Card (x1)
Flying Base R (x1)
Holographic water transfer decal (x1)
KOTOBUKIYA OFFICIAL RETAILER
Please contact each store regarding availability of Kotobukiya products.
Please note that not all Kotobukiya products are available in the stores listed on this page.