GOVERNER ZOANTHROPUS-LÖWE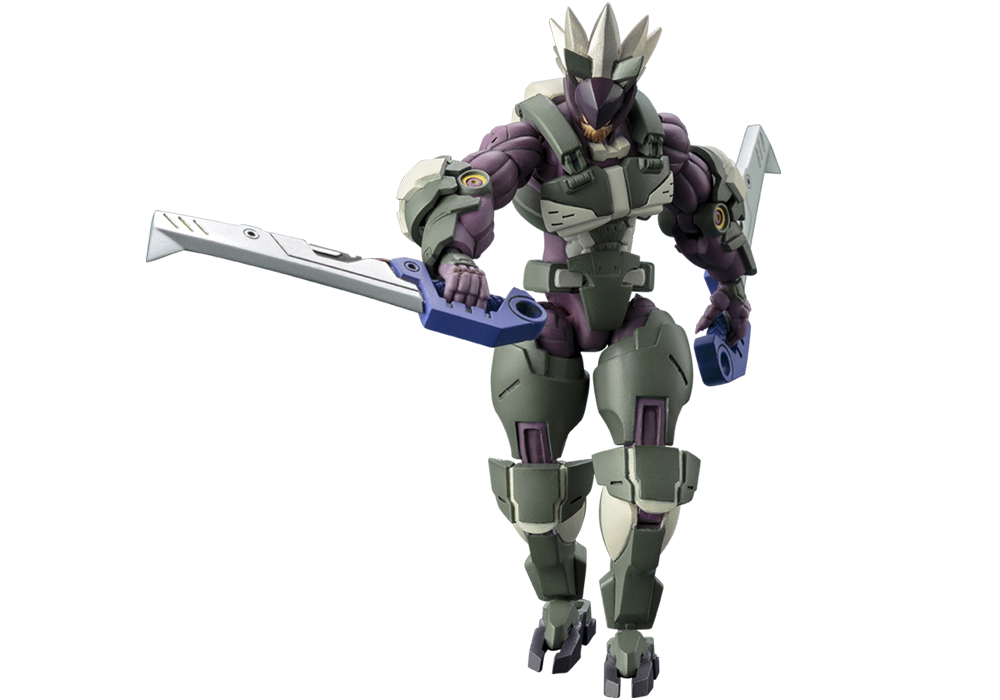 SPEC
Release Date

Jun, 2018

Scale

1/24

Size

Approx. 86 mm

Price

2,400yen (Including tax)

Number of Parts

51~200

Materials

ABS, POM, Non-phthalate PVC

Sculpt/Mechanical Design

Yuta Itoyama
Description
Combat preparation complete. Start your engines.
Profile
The Liberty Alliance and Valiant Force were locked in a vicious battle for the control of a crystal reactor, fighting relentlessly until the forces on both sides were nearly depleted. In their final moments, the dying soldiers caught a glimpse of a beast-like form that resembled a human. The beast appeared at the reactor with no warning and began attacking soldiers on both sides with no restraint until the forces were eradicated, before stealing and escaping with all of the HEXA G-R.A.Ms. The beast was approximately the size of a human, but stronger and more agile than the third generation Hexa Gear, and became known as "Zoanthropus." Zoanthropus's exact parameters remain unknown, and it is the first known humanoid form capable of using Zoatex, a beast form that gives it extreme strength that surpasses even the strongest Armor Types and Para-Pawns. Zoanthropus is designated as a HETERODOX due to its unique technology and lack of allegiance to either force. Zoanthropus's savage nature designates it as a major threat to SANAT.
Weapons
Model Specifications
Despite its small stature of 86 mm, the model boasts 25 points of articulation.
The parts are made of a variety of materials, including ABS, POM and PVC. The model's abdomen and back parts are made of flexible PVC allowing the model a wider range of movement.
The included G-R.A.M Cutter weapons have a 3 mm connection port on the grip and can be attached to the included mount parts.
The kit includes two types of interchangeable chest armor. The moveable chest armor provides flexibility and allows the model's shoulders to be pushed farther forward.
The model's face parts, white chest and abdomen parts, and gray back parts are all pre-painted.
The model is equipped with a connector on the back piece, which allows you to attach a "HEXA G-R.A.M System" and the mount parts for the G-R.A.M Cutters.
Included Items
G-R.A.M Cutter (x1 set)
G-R.A.M Cutter mount (x1)
Left and right hand parts (closed, specially posed open hands, holding weapons)
PVC HEXA G-R.A.M (x1)
Archive Card (x1)
※画像は試作品です。実際の商品とは多少異なる場合がございます。また撮影用に塗装されております。