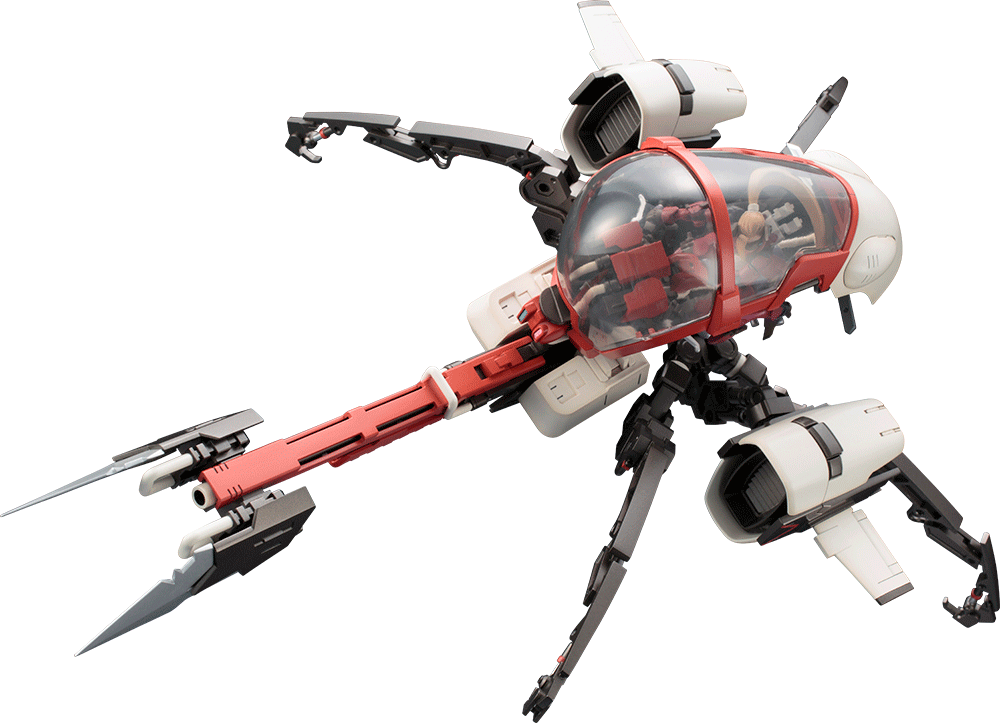 Blockbuster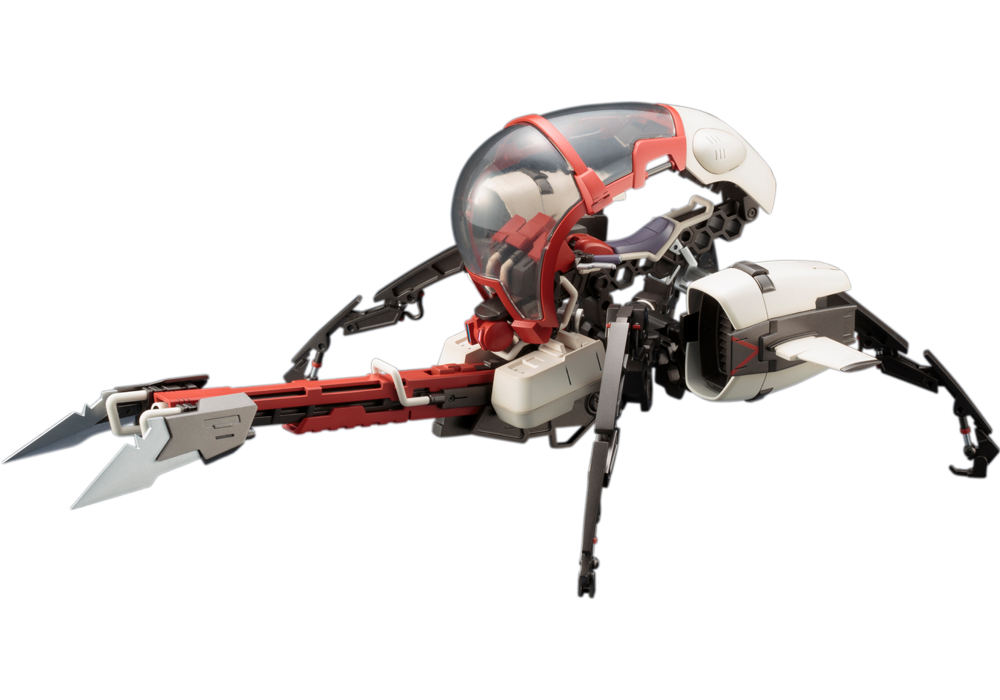 SPEC
First Released

Sep, 2017

Scale

1/24

Size

Approx. 290 mm

Price

4,620yen (Including tax)

Number of Parts

201~400

Materials

PS, PE, ABS, POM

Sculptor/Designer

Yuuichi Kuwamura
Description
Combat preparation complete. Start your engines.
Profile
Blockbuster is an "Aerial Mobile Cannon" Hexa Gear model created by Earthcline Biomechanics. One of the earliest Hexa Gears capable of using Zoatex, Blockbuster is favored by the Liberty Alliance for its simple and steadfast design as well as its battle performance records. The model can fly using its two Air Maneuver Thrusters, allowing it to swiftly move to an optimal vantage point for long range and precision sniper attacks, regardless of the terrain. Blockbuster's high level of mobility makes the model ideal for acting as a support machine for defending front-line troops.
The unit's main weapon is an electromagnetic Sniper Cannon that can shoot highly accurate hypersonic blasts with a force that surpasses other heavy weaponry of a comparable scale.
Blockbuster's specialized firepower and flight capabilities guarantee the model as a veteran machine that continues to be used on the front lines in spite of the fact that newer, top of the line machines are constantly in development.
Weapons
Sniper Cannon
Assault Blade
Model Specifications
The model can convert between ACM Cruiser Mode and the combat-oriented Zoatex Mode.
The barrel of the Sniper Cannon is moveable, and can be stowed or displayed.
The ammo boxes on the sides of the Sniper Cannon are equipped with 3 mm joints, making them fully detachable.
Each of the joint units on the frame is equipped with 3 mm or 5 mm connection points, allowing for easy customization.
The model comes with a highly detailed cockpit unit that is compatible with separately sold Governor models.
The model is made of a variety of materials, including ABS, PE, POM, and PS.
The model comes with an attachment for Flying Base R, allowing you to display it in aerial action scenes.
Included Items
KOTOBUKIYA OFFICIAL RETAILER
Please contact each store regarding availability of Kotobukiya products.
Please note that not all Kotobukiya products are available in the stores listed on this page.