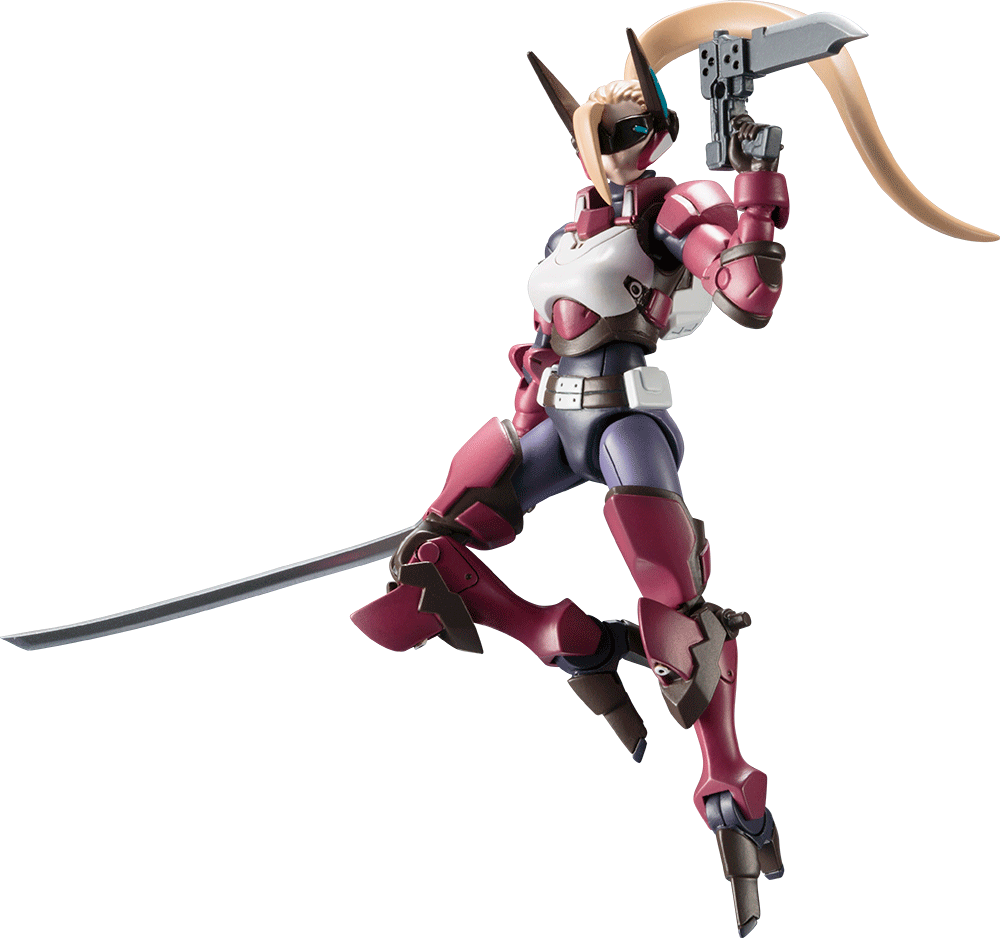 Governor Armor Type: Rose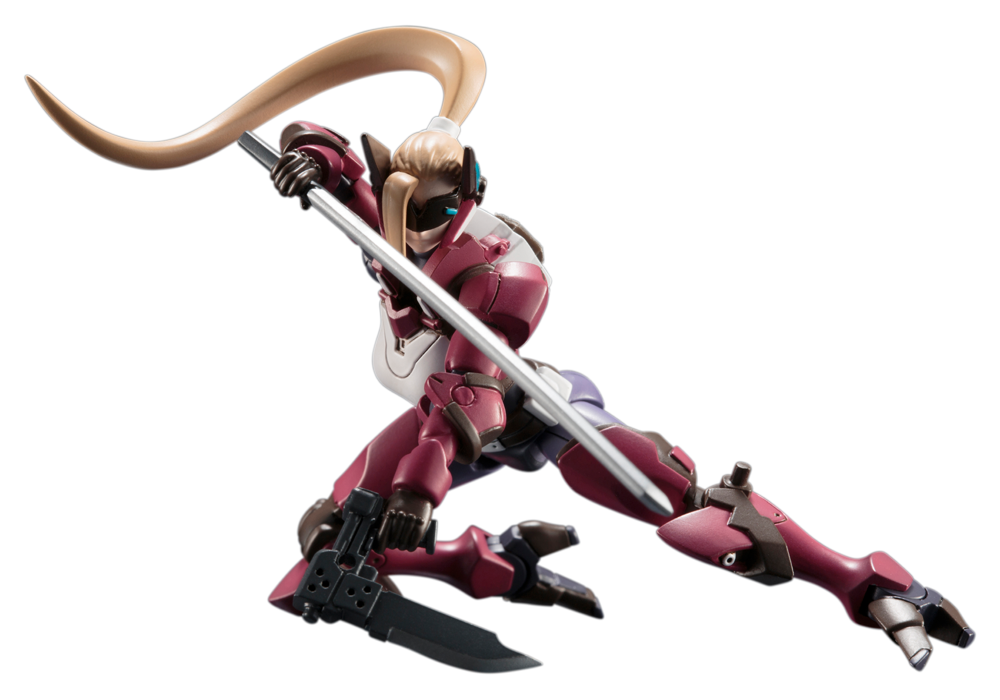 SPEC
First Released

Sep, 2017

Scale

1/24

Size

Approx. 74 mm

Price

1,870yen (Including tax)

Number of Parts

1~50

Materials

Non-phthalate PVC, ABS, POM

Sculptor/Designer

Yuta Itoyama
Description
Combat preparation complete. Start your engines.
Profile
This Armor Type model was designed by the Liberty Alliance and excels at hand-to-hand combat and espionage. The small deception repeater on the armor's head can be used to interrupt the radar detectors of enemy Hexa Gear and Para-Pawns. Armor Type Rose is a simplified version of Pawn A1. Despite its lighter and more compact construction, Rose's strength and mobility parameters are comparable to Pawn A1, and the model also boasts a higher level of maneuverability and improved range of movement on unstable terrain. As compensation, the unit lacks a complete ventilation system, making it unsuitable for use in heavily polluted areas. The unit is equipped with a HEXA G-R.A.M back unit, lightweight blade, and gun knife.
Model Specifications
Despite its small stature of 74 mm, this Governor boasts 20 points of articulation.
The model is made of a variety of materials, including ABS, POM, and PVC, and the body armor is made of flexible PVC to give the model a wider range of movement.
The model comes with equipment that can be used with other Governor kits as well as equipment designed for use with the hands included in this specific kit.
The lightweight blade can be mounted on the model's back using the included attachment.
The connection points on the shoulders are 3 mm in diameter, making them compatible with parts from other Hexa Gear, Frame Arms, and M.S.G kits.
The head, arms, and thigh joints for Hexa Gear Governors are all standardized, allowing you to change out parts from other kits to create your own custom Governor.
The back unit has a standardized connector for the HEXA G-R.A.M system, allowing you to customize the unit with a variety of parts.
Some details on the head and torso are pre-painted to give the model a finished look.
Included Items
Lightweight blade (with back mount) (x1)
Gun knife (with arm mount) x2
Hand parts (holding the blade, holding the knife, left and right open hands, holding, gripping)
KOTOBUKIYA OFFICIAL RETAILER
Please contact each store regarding availability of Kotobukiya products.
Please note that not all Kotobukiya products are available in the stores listed on this page.