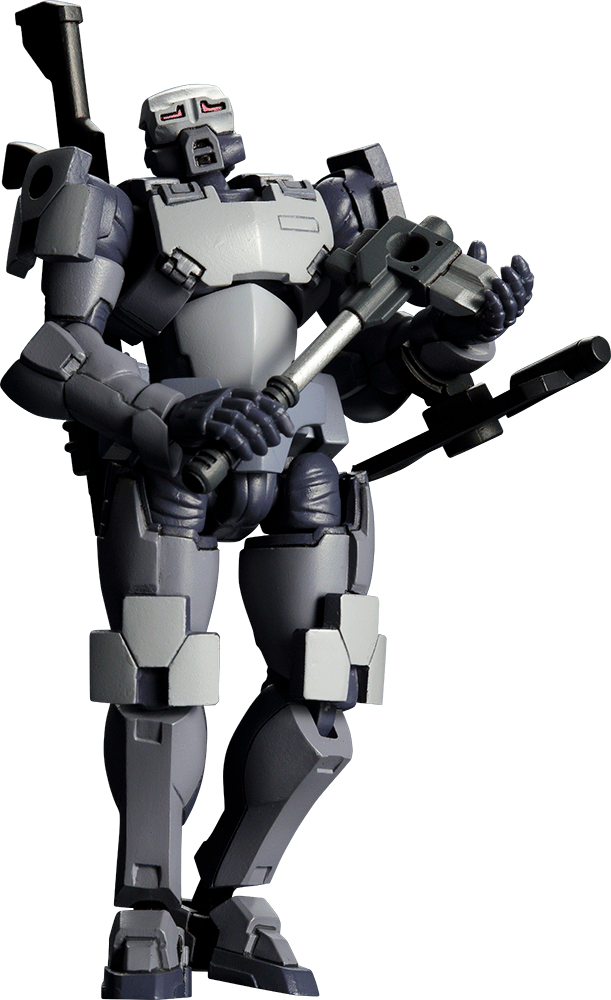 Governor Para-Pawn Sentinel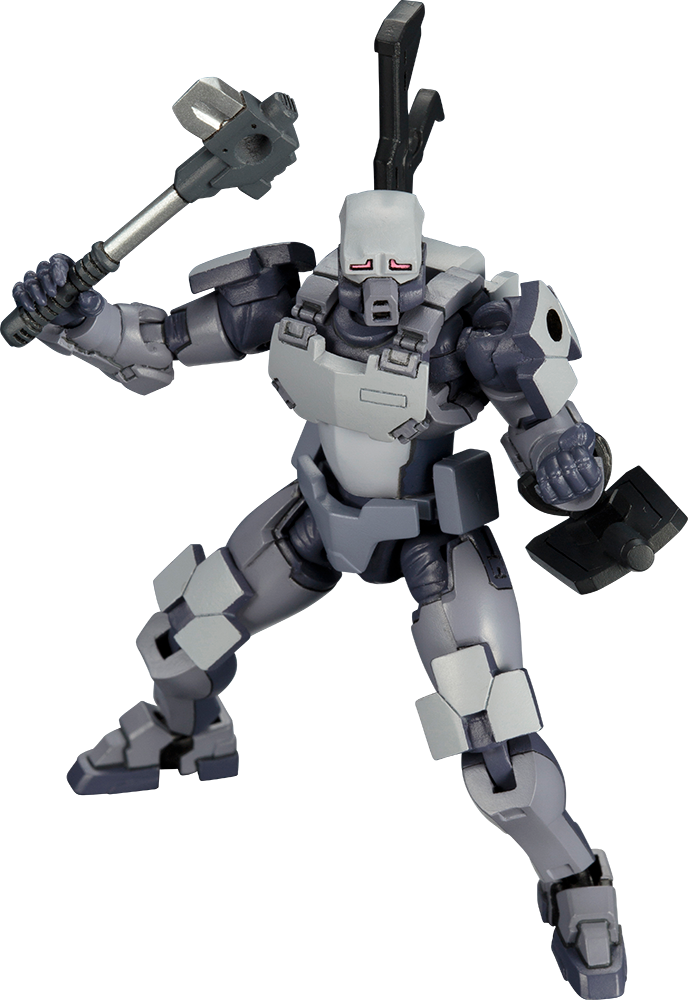 SPEC
First Released

Aug, 2017

Scale

1/24

Size

Approx. 74 mm

Price

1,760yen (Including tax)

Number of Parts

1~50

Materials

Non-phthalate PVC, ABS, POM

Sculptor/Designer

Yuta Itoyama
Description
Combat preparation complete. Start your engines.
Profile
This non-human soldier was developed by the military industrial complex MSG, which operates under the control of the AI SANAT. Out of all the military units possessed by SANAT, Para-Pawn Sentinel is the smallest weapon unit. The unit's exterior appearance is almost identical to Armor Type: Pawn A1, but the unit's internal composition is made entirely of machinery to replace human soldiers, distinguishing it from the Armor Type. Para-Pawn's back unit is equipped with a regenerative energy pack charged by a HEXA G-R.A.M, which acts as a semi-permanent power source for the operation of the unit. The unit is proficient with a variety of different weapons.
Model Specifications
Despite its small stature of 74 mm, this Governor boasts 24 points of articulation.
The model is made of a variety of materials, including ABS, POM, and PVC, and the abdomen is made of flexible PVC to give the model a wider range of movement.
The included Hand Axe can be mounted on the model's back or converted into a cannon.
The shield has a 3 mm connection point that allows it to be attached to various parts of the model.
The connection points on the shoulders are 3 mm in diameter, making them compatible with parts from other Hexa Gear, Frame Arms, and M.S.G kits.
The head, arms, and thigh joints for Hexa Gear Governors are all standardized, allowing you to change out parts from other kits to create your own custom Governor.
The back unit has a standardized connector for the HEXA G-R.A.M system, allowing you to customize the unit with a variety of parts.
Some details on the head and torso are pre-painted to give the model a finished look.
Included Items
Hand Axe (x1)
Shield (x1)
Shotgun (x1)
KOTOBUKIYA OFFICIAL RETAILER
Please contact each store regarding availability of Kotobukiya products.
Please note that not all Kotobukiya products are available in the stores listed on this page.