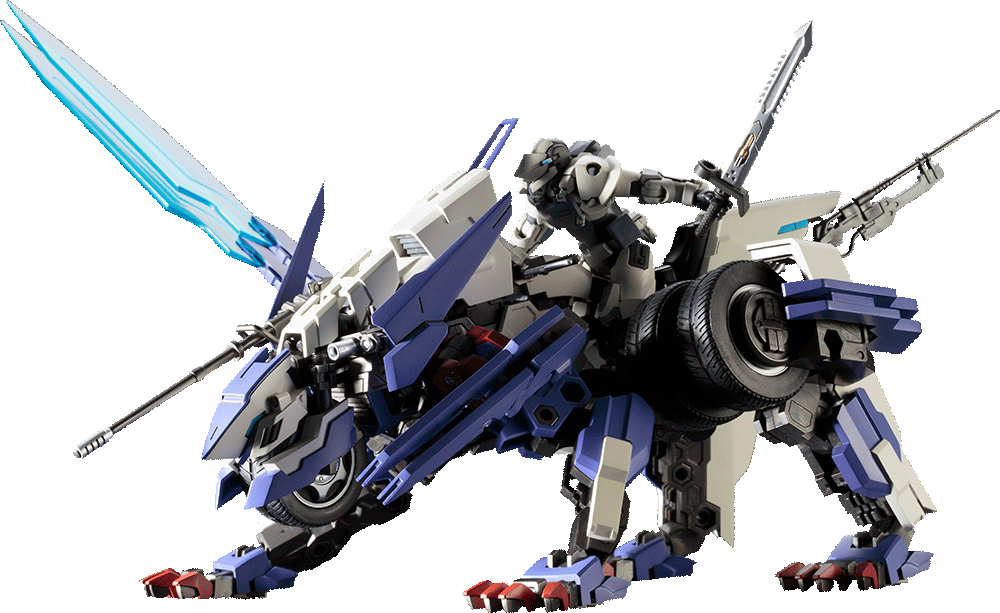 Rayblade Impulse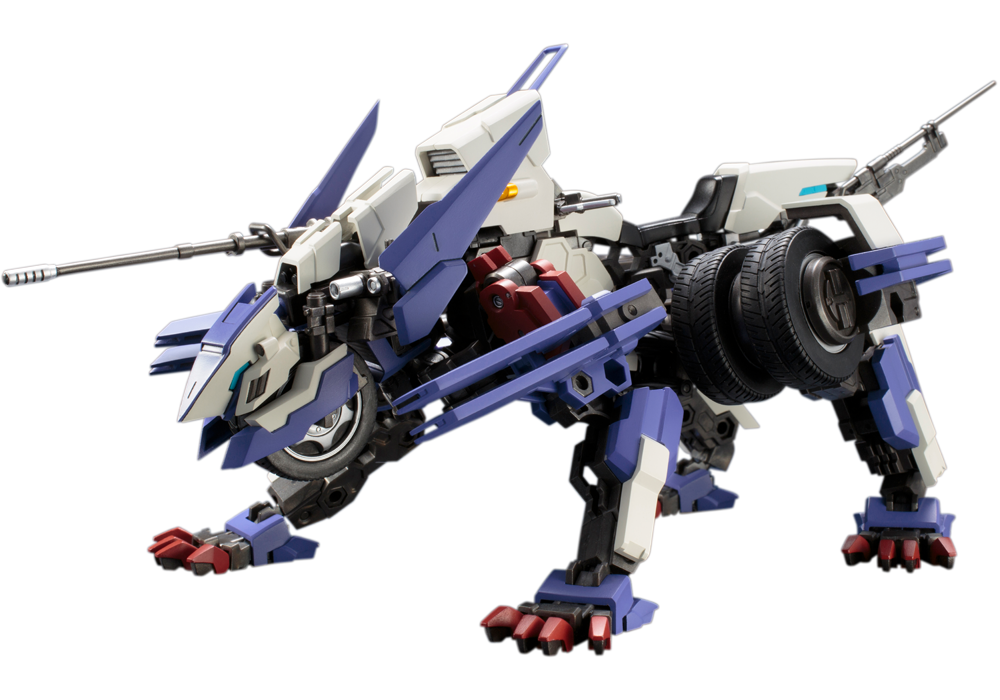 SPEC
First Released

Aug, 2017

Scale

1/24

Size

Approx. 240 mm

Price

5,280yen (Including tax)

Number of Parts

201~400

Materials

PS, PE, ABS, POM, Non-phthalate PVC

Sculptor/Designer

Yuunosuke Maruya
Description
Combat preparation complete. Start your engines.
Profile
A high-speed assault Hexa Gear designed by Earthcline Biomechanics, Rayblade Impulse operates KARMA AI, and can convert between the combat-oriented Zoatex Mode and Vehicle Mode. Due to the fact that Rayblade Impulse's movement speed is too high for the unit to be properly controlled by most human pilots and the specs of its powerful "Rayblade" weapon are unnecessarily high for fighting against other Hexa Gear, the objective behind the development of this unit is unclear. The model is used by the Liberty Alliance in their fight against the M.S.G military industrial complex and the AI SANAT, with a unit provided to every convoy. A limited number of units have been produced, but due to the fact that the number of Governors that can utilize the unit to its full capacity is severely limited, the model is rarely used in its original assembly. However, since the performance capacity of the individual units is high, there are many cases of the individual units being used with other models.
Weapons
Rayblade
Chain Gun
Automatic Grenade Launcher
Model Specifications
The model can convert between high-speed Vehicle Mode and combat-oriented Zoatex Mode.
The kit includes effect parts to display the Rayblade's oscillation when the weapon is activated.
All of the joint units on the frame is equipped with 3 mm or 5 mm connection points, allowing for easy customization.
The model comes with a highly detailed cockpit unit that is compatible with separately sold Governor models.
The model is made of a variety of materials, including ABS, PE, POM, PS and PVC, with extra attention paid to the detail in the tires.
The small pre-assembled joints are fortified with metal pins for extra strength.
The kit comes with extra 5mm and 3mm hexagonal poly-cap joints to use for customization
Included Items
Archive Card (x1)
Rayblade Effect Parts (x2)
PROTOTYPES SHOWN,PENDING LICENSOR APPROVAL.FINAL PRODUCT MAY VARY.CONCEPT ART SHOWN PENDING LICENSOR APPROVAL.
Product release dates shown are for Japan only. For overseas release schedule, please contact your local retailer.
Exclusive Items" and "Reproduction" are for Japan only. Please note that not all items are available overseas.
Special Bonus Items" only come with products purchased directly from the Kotobukiya shops. In addition, special bonus items are offered only while supplies last.
※「組み立て説明書(改善版・PDFファイル)」のダウンロードはこちら
KOTOBUKIYA OFFICIAL RETAILER
Please contact each store regarding availability of Kotobukiya products.
Please note that not all Kotobukiya products are available in the stores listed on this page.