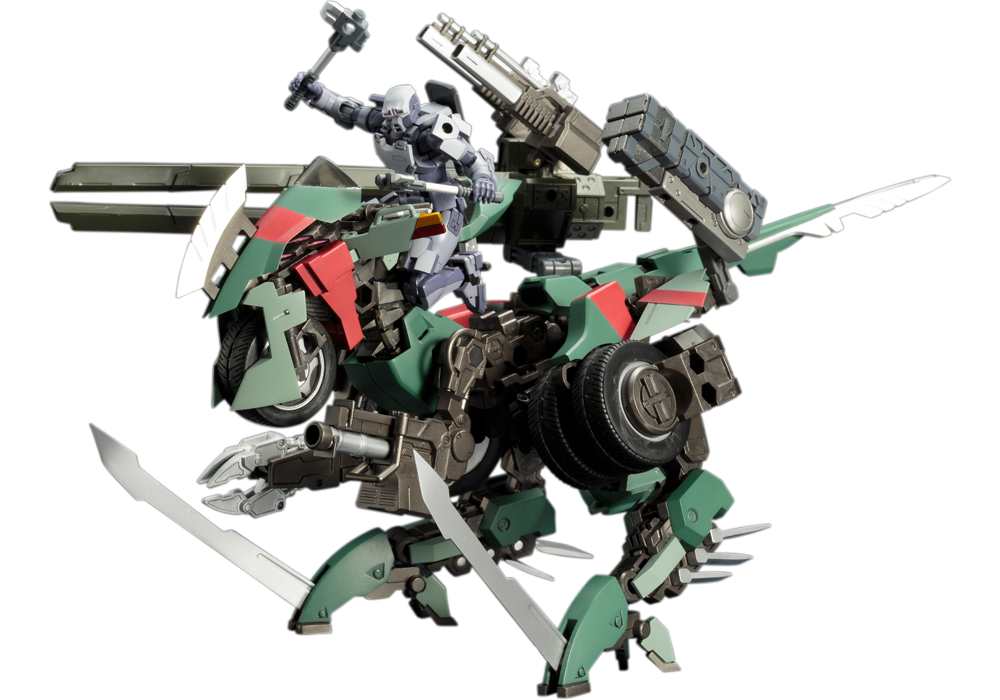 Voltrex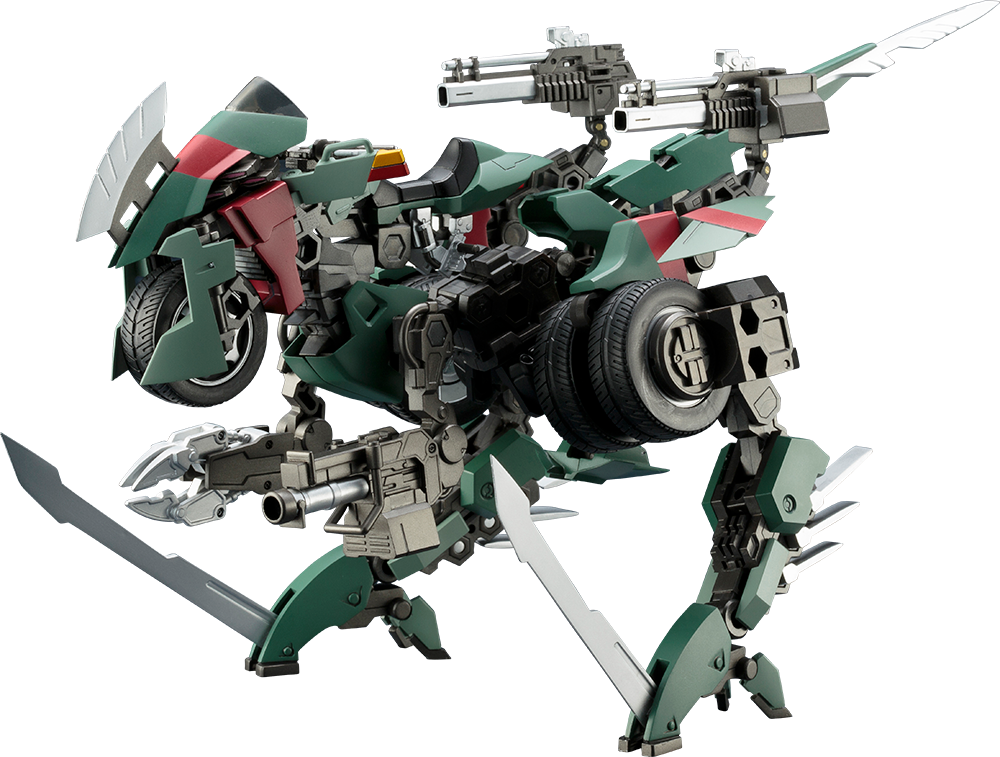 SPEC
First Released

Aug, 2017

Scale

1/24

Size

Approx. 240 mm

Price

5,280yen (Including tax)

Number of Parts

201~400

Materials

PS, PE, ABS, POM, Non-phthalate PVC

Sculptor/Designer

Yuunosuke Maruya
Description
Combat preparation complete. Start your engines.
Profile
Voltrex is an all-purpose Hexa Gear designed by Earthcline Biomechanics for use on all types of terrains. However, most of the machines in operation are used by the Valiant Force, the military branch of MSG, and are under the control of the AI SANAT. The model can convert between the combat-oriented Zoatex Mode and Vehicle Mode. Voltrex's main weapons are two powerful Plasma Cannons, but the model is also equipped with a variety of long and short-range weapons, making them highly-favored multi-purpose machines amongst Governor pilots. Although the legs utilize a high-cost frame, overall the model is considered to have a good cost-performance balance.
Weapons
Plasma Cannon
Tail Blade
Grapple Cutter
Automatic Grenade Launcher
Head Blade
Ankle Blade
Model Specifications
The model can convert between high-speed Vehicle Mode and combat-oriented Zoatex Mode.
The battery pack for the Plasma Cannons is detachable.
Each of the joint units on the frame is equipped with 3 mm or 5 mm connection points, allowing for easy customization.
The model comes with a highly detailed cockpit unit that is compatible with separately sold Governor models.
The model is made of a variety of materials, including ABS, PE, POM, PS and PVC, with extra attention paid to the detail in the tires.
The small pre-assembled joints are fortified with metal pins for extra strength.
The kit comes with extra 5 mm and 3 mm hexagonal poly-cap joints to use for customization
Included Items
KOTOBUKIYA OFFICIAL RETAILER
Please contact each store regarding availability of Kotobukiya products.
Please note that not all Kotobukiya products are available in the stores listed on this page.